Where There's a Grill, There's a Way
Posted on May 24, 2013 by Becka in How To.

If you're like me, you've probably already fired up your outdoor grill for the summer and benefited from some BBQ chicken thighs or marinated flank steak. But for those who haven't, Memorial Day weekend often marks the passage of this annual rite.

Sure, you've got the camping chairs set up, a few yard games ready for challengers, and the menu all planned out. But what about dessert? Just because you're grilling doesn't mean you should skip the grand finale. Some of my favorite summer desserts start with grilled fruit. Just like any other grilled item, you want to be sure your grill is adequately preheated and well-oiled. Add the fruit and rotate it while cooking on each side to create those characteristic grill marks. Your grilling time will depend on hot spots and zones on your grill so just keep an eye on it; you want it to soften a bit but don't want it to turn to mush. Here are just a few ideas to get you started, though the possibilities are endless.

Grilled Pineapple with Coconut Ice Cream. Sprinkle a little cinnamon, cumin, and salt on thick pineapple slices and grill for 3-5 minutes on each side. Serve with a scoop of homemade or store-bought coconut ice cream and a few toasted coconut shavings.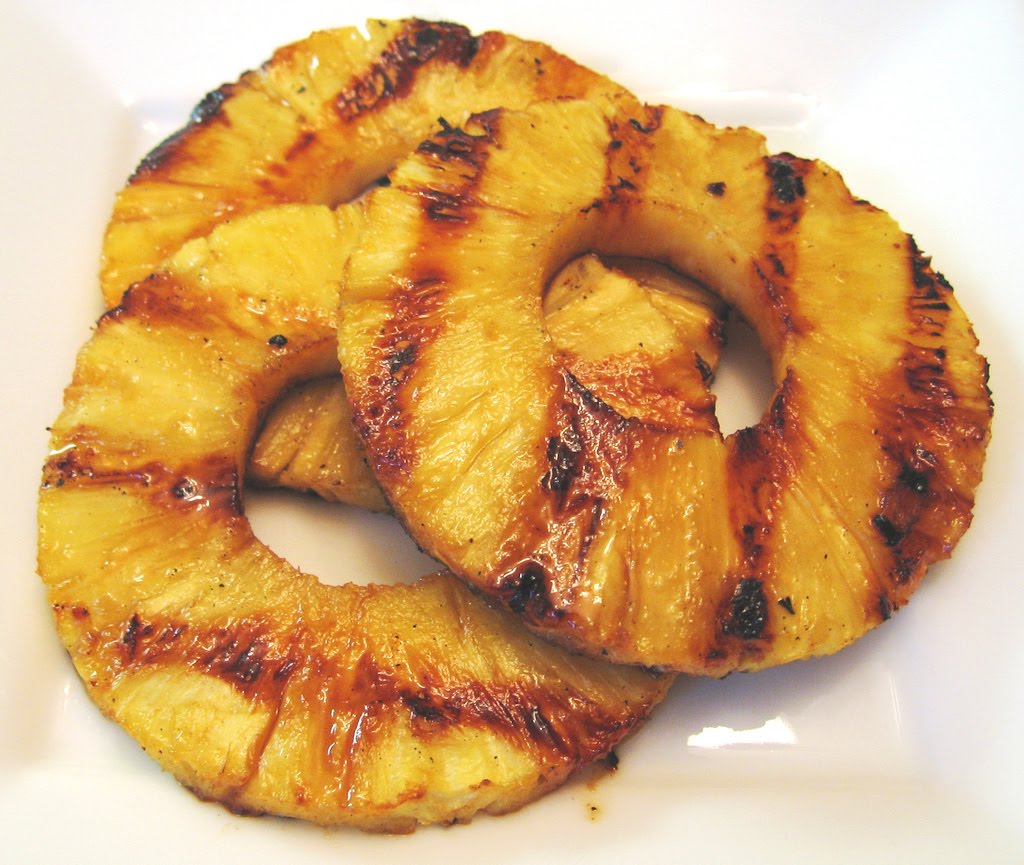 Grilled Pears with Salted Caramel Ice Cream. Sprinkle a little ground ginger and cloves on peeled pear wedges and grill for 2-3 minutes on each side. Serve with a scoop of homemade or store-bought salted caramel ice cream and a drizzle of maple syrup.
Grilled Peaches with Mascarpone Cream. Sprinkle a little cinnamon and brown sugar on pitted peach halves and grill for 4-5 minutes on each side. Whip together some mascarpone cheese and cream. Add a dollop, drizzle with aged balsamic vinegar and sprinkle with a few pistachios.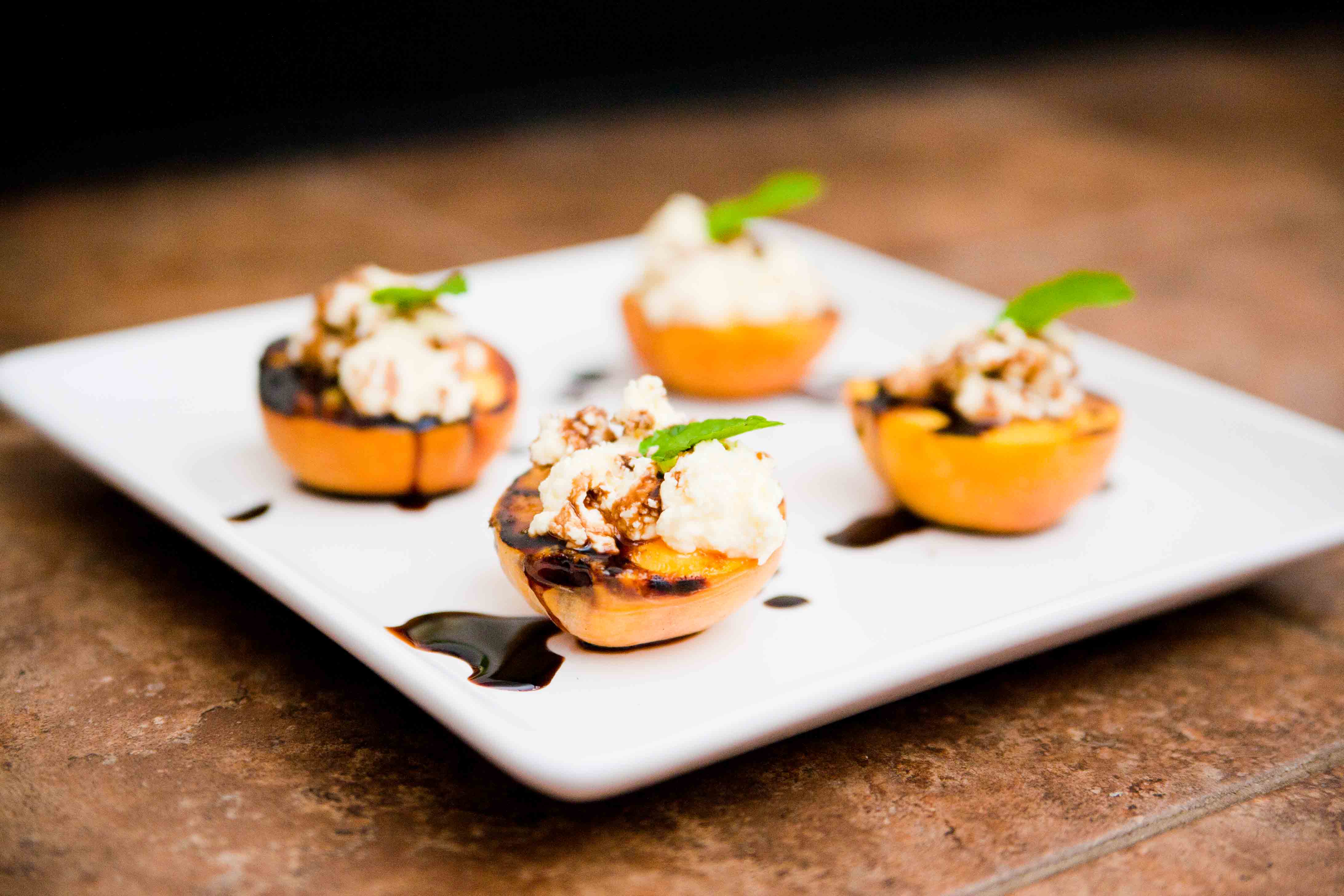 Go ahead and fire up the grill this weekend for your burgers and dogs, but have some fruit on hand too. A little ice cream never hurt anyone either.