You Say Crayfish, I Say Crawfish
Posted on April 15, 2013 by Becka in How To.

Springtime means only one thing when it comes to food in Louisiana: the crawfish boil. Lucky for us, this native Louisianan celebration has been brought to Texas with such enthusiasm that there's a crawfish boil to be had nearly every weekend throughout the month of April. The season can start as early as late February and extend through May so there's no reason to miss out on this tasty culinary tradition.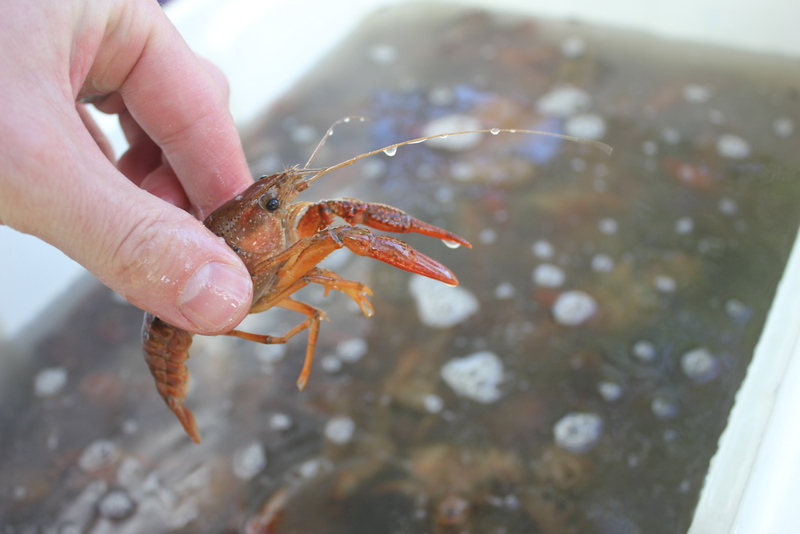 Crawfish are crustaceans that snack on small fish and plants in shallow freshwater brooks and streams. Because of this, they are often muddy (locals often call them "mudbugs") and require a bit of a cleaning before cooking. A simple method involves placing them in a container of cold salted water and stirring it around a bit. This will accomplish two things. For one, it will remove that stubborn Louisiana dirt. But perhaps more importantly, it will entice the crawfish to devour all that salt, which will promptly make them purge anything in their systems that we don't want to eat. Simply rinse them off afterward, and repeat the process a few times with unsalted cold water to really get them clean. Most of each crawfish is inedible (you don't eat the head and the thorax) so you often need about 2-3 pounds per person.
Now to cook these little fellas, you need some specialized equipment. A large stainless steel pot (at least 10 gallons) and a strainer basket are necessities. A heat source (preferably an outdoor propane burner, should you wish to cook outside – and let's be honest, crawfish boils are always better outdoors) is also a prerequisite.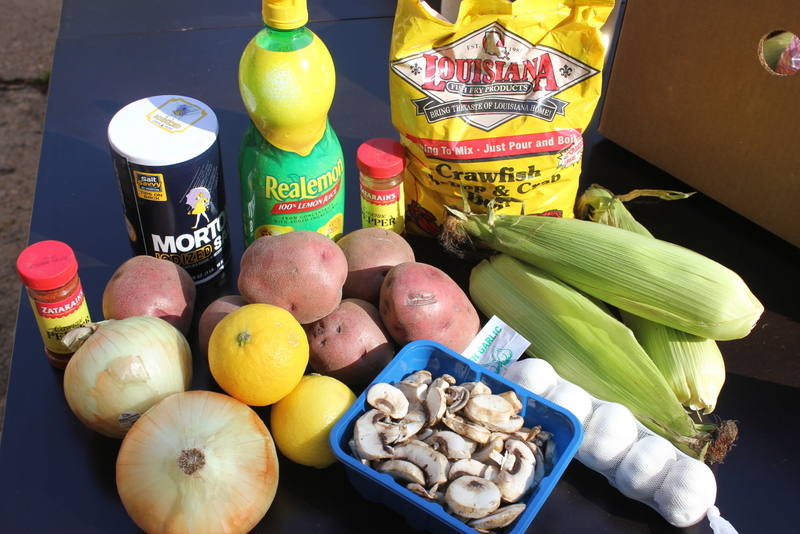 From there, it's just a matter of getting some water boiling, adding tons of garlic, onions, and a Cajun spice mixture (you can make your own, but the store-bought versions are usually just as good), boiling up some corn and potatoes for about 10 minutes, and then adding the crawfish. The mudbugs cook up quickly – give or take 5 minutes – and then you can allow them to sit, covered, in the liquid for about 10 minutes with the heat off to further infuse the flavor.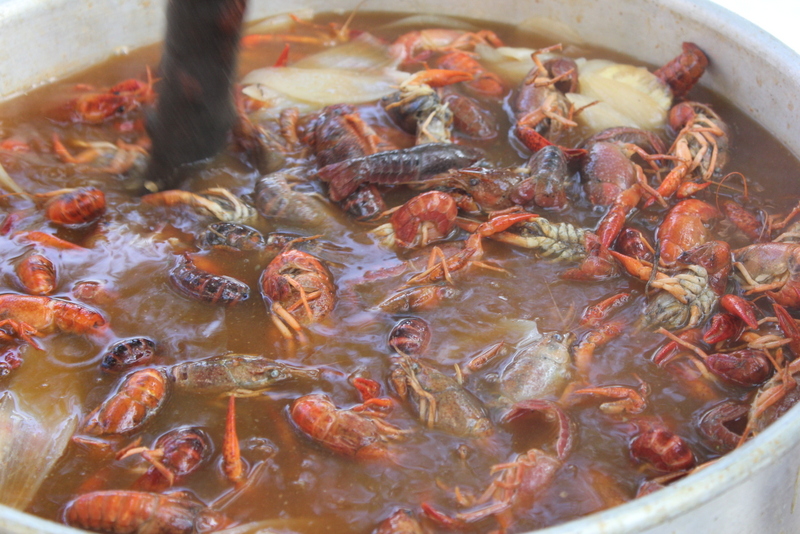 Of course, this requires a bit of patience. When you've got them right there ready to eat, it can be tough to resist, but trust me, it's worth the wait. In the meantime, set up your table with newspaper if you want to be truly authentic.
Once the crawfish have been duly inundated with delicious flavor, lift the strainer out of the pot and unload the tasty little guys on the table to start your feast.
Alternatively, you can place them into disposable containers, as seen here, for easier clean-up.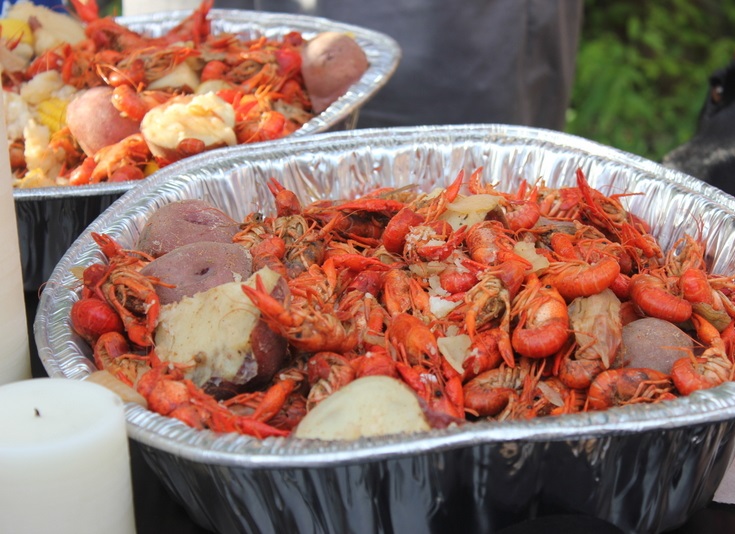 While the potatoes and corn take on some great flavor from the seasoning, they're often quite hot from the boiling broth. It's best to start with the star of the show. To get at that delectable meat you've worked so hard to prepare, simply twist the head from the tail, taking care to keep the head tilted down. Then, use your hands to crack the shell around the tail and expose the meat or be a real expert and pinch the tail meat with your teeth.
Don't discard that head, though: you'll miss out on the best part. Hold the head up to your lips and suck in all those heavenly juices. Some people like to get the little meaty pieces out of the claws too, so if you can't get enough of these little Louisiana lobsters, crack the claw to get some mandible morsels. I personally don't like to waste too much time trying to get at the minute amount of meat because next thing you know, all the crawfish are gone.
That goes for crawfish season as well: they're at their peak for only about another month, so get out there and find yourself a crawfish boil or – better yet – plan on one of your own. Whatever you do, get those fingers ready for some fast peeling or you'll be left in the mud, with only a few potatoes to show for it.