Gift cards
Want to send a unique and thoughtful gift? Get a Plate & Platter gift card!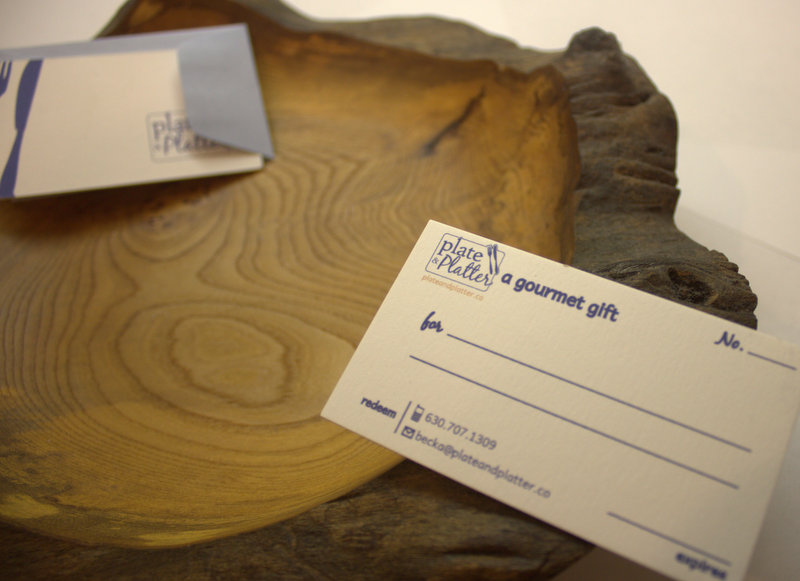 I can customize a gourmet food gift to be good for just about anything. A few ideas:
Send your over-worked mom a night off for her birthday
Get a romantic chef-prepared dinner for 2 for your special someone
Send your gluten-free aunt a week of chef-prepared meals that she can enjoy
To order, call 630.707.1309 or contact Chef Becka
Gift Card Terms and Conditions
Gift cards cannot be replaced if lost or stolen. Not refundable or redeemable for cash. Gift cards cannot be combined with any other special offers and may not be reproduced, sold, or traded. Plate & Platter can confirm remaining gift card balance upon request. Service dates are subject to availability; gift cards are valid until expiration date noted on the gift card. At the time of redemption, nominal additional charges may apply for destinations in excess of 30 miles round-trip, if request is significantly different from previous agreement, or if additional equipment or more expensive ingredients are requested by gift recipient. Service area is Dallas, TX metropolitan area. Plate & Platter reserves the right to update these terms without notice.