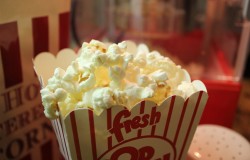 Posted on February 21, 2013 by Becka in Food Musings, Recipes.

There are a lot of products on the market nowadays that are intended to be butter substitutes. But in my opinion, there's no substitute for great butter. People are concerned with the amount of saturated fat in butter, but as long as you practice moderation, you shouldn't need to exclude anything from your diet. There […]

Comments Off

on Clarified: Butter is Better

Continue Reading...